…that we swiped from Netflix & Spotify 😉
Hey Wishloopers!
In this post, I want to give you an insight into our vision of the future of Wishloop.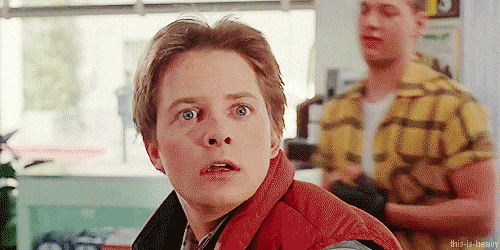 Specifically, I'd like to share with you:
Our value-first model for growth (…inspired by Spotify and Netflix 😉)
Why we're "betting the farm" on 3 Powerful Growth Strategies.
How we're embedding these 3 strategies into every aspect of Wishloop, to deliver a better customer experience
How you can apply these strategies to your business to accelerate your growth
We've formed the following growth strategies by:
🤓 Forensically studying the most successful businesses on the planet.
We're a bunch of geeks here at Wishloop: we love learning about other successful businesses. Especially high-growth digital brands, like Netflix and Spotify. As such, we've managed to distill the essential ingredients of their success… Principles that can be applied to pretty much any business
👂 Listening to our customers.
I've personally had some 1-to-1 conversations with a lot of very smart Wishloop customers. And we've also had some really insightful feedback from our customer survey (…if you've not done so, click on the link to take part).
🤬 Getting a lot of things wrong.
We've been in the trenches a few years now. We've learned these key principles the hard way (usually by doing the opposite first!) So by sharing our insights with you, we hope you'll avoid a lot of the mistakes we've made – and save a lot of time, money, and guesswork in the process…
Value-Driven Growth:
The Why, What, & How…
Before diving into our Growth Strategy, I want to outline how we've come up with it…
…by taking a "value-first" approach:
What is VALUE-Driven Growth?
Value-driven growth, unlike traditional product marketing, is designed to create deep, meaningful VALUE in your clients' businesses or lives.
With this approach, you become a magnet for new clients and prospects. And you cultivate lifetime customer loyalty.
Value-driven growth is not just an empty slogan. It requires a complete mindset shift. A shift from focussing on selling your products, to genuinely improving your customers' lives.
This all flows from your core Brand Purpose – your WHY. ✨
Your products are simply the means to deliver this value.
If you clearly define how you want to serve your market, it will shine a light on everything else you need to do to succeed…
Every business that grows big has a strong purpose
– a WHY that burns bright like the sun 🌞
Here are the value statements (often called mission statements) of some of the world's top brands

If your business does not add value to your market – if it has no purpose – it won't last long.
So our first step is to clearly define our purpose:
If your purpose is your guiding light, then your strategy is the prism it shines through…
Your business's purpose is WHY it exists, from your market's point of view – i.e., the unique value you offer the market you serve…
Your growth strategy is WHAT you want to achieve. It's the overall set of objectives that form the vision of your business – i.e, the blueprint for delivering value to the market.
Your tactics are HOW you are going to achieve these objectives. They are the specific actions you need to take to make your vision a reality.
More on this below…
Putting this into practice…
You're probably used to hearing that you need to "take action", right?
And it's true…
No business can grow without taking action.
But before you take action, you need to know what actions to take, right?
In other words, before you jump in with individual growth tactics, you need to know your overall objectives, your strategic vision.
Otherwise, you're just driving without a destination. Tactics without strategies are blind.
On the other hand, strategies without tactics are empty.
If your strategy is the blueprint for your dream home, your tactics are the bricks for building it. Both are necessary to make your dream come true.
In other words, to build a successful business you need marketing strategies and tactics:
This all sounds great, right?
But what does it actually mean in practice?
Let's put some meat on the bones…
Growth Strategy #1: Give Away "Units of Value" = Attract Targeted Leads
Our first strategic objective is designed to help us attract and capture more targeted leads through value discovery (rather than product discovery)
The idea is to introduce potential users to Wishloop via specific examples of the value it offers – i.e., a "unit of value"…
💡 Our Inspiration: Spotify Playlists

Spotify's Brand Purpose is to help people discover, organize and enjoy the music they love, wherever they go.
One of the main ways they do this is through Playlists – custom "mixtapes" compiled by users.
The really cool thing about these Playlists is they can be shared with anyone in a couple of clicks…

As such, a lot of new users start using Spotify via a Playlist that was shared with them by a friend.
In other words, instead of simply coming to the product and then discovering it's value, they see (and hear!) a specific example of the value it offers, and then start using the product…
This is what we mean by "value-first".
Why this works…
Value-discovery is the best form of marketing. If you succeed in delivering value, the selling will take care of itself.
This is 10x more powerful than simply telling your prospects what you can do for them.
Why?
Because seeing is believing…
If your prospects see for themselves that your product is worth buying, purchasing becomes a natural next step.
How are we Implementing this at Wishloop?
1. Giving away "Growth Hacks"
Remember, our purpose is to help business owners and marketers grow their businesses online via easy-to-implement marketing campaigns.
Rather than just telling people this, we want to let them see it for themselves.
Therefore, our first step is to identify our unit of value – i.e., specific Wishloop use-cases that people can try…
Our "unit of value" is a "Growth Hack" – i.e., an actionable technique for growing a business online.
These "Growth Hacks" will be built around 3 key goals:
Generating Leads: proven methods + templates for driving targeted traffic and capturing leads (…whether it's email, Messenger, webinar, phone or Ad network retargeting leads).

E.g…


How to get new customers through the door every month like clockwork with The Birthday Method
How to increase opt-ins with the Partially Completed Diagram Hack
How to generate free traffic and leads by sharing content on social media with the Content Infiltration Hack
Engaging Visitors:

techniques + templates for creating a more interactive, personalized website experience, so visitors stick around for longer…

E.g…


How to instantly segment website visitors to show them your most relevant offers

How to run interactive "like-live" auto-webinars with the Messenger Webinar Funnel Hack
Boosting Conversions: tips + templates to make visitors more likely to take action there and then – via simple tweaks to your copy, design, or page elements.

E.g…


E.g., How to boost your PPC results with the Ad Congruence Method
How to reduce cart abandonment with Interactive Exit Offers

Prospects will be able to import the accompanying templates into their Wishloop accounts to implement each method. If they don't already have a Wishloop account, they'll be prompted to create one as they import the template.
2. Focussing on Quality. Not Quantity
The aim of giving away Growth Hacks is NOT simply to get people's email addresses. We actually want people to get value from these techniques, so they choose to become our customers.
For a lot of people this will be their first impression of Wishloop. And we all know first impressions last.
Therefore, 1 high-quality Growth Hack that works is infinitely more useful than 100 that don't.
As such, we're making sure each one is:
Proven to work

– each Growth Hack will confer tangible results within days of implementation – whether it's more leads, more website engagement, or more sales conversions
Actionable

– each technique will come with a step-by-step implementation guide and ready-to-use templates
Fast-Acting

– each method can be popped into any funnel in just a few steps, to instantly amplify results
No optin required – we're leading with value, remember? We'll capture emails of highly targeted leads when they import our plug and play templates 😊
3. Empowering users to share Growth Hacks – with the Wishloop Associate Program
Spotify Playlists are such a powerful growth driver because people share them with their friends.
Likewise, we want Wishloop users to share Growth Hacks with other people.
Which is why we're also launching the Wishloop Associate Program…
Our Associate Program will enable Wishloop customers to rebrand each Growth Hack as their own and then share it with other business owners and marketers. They'll also get credited with Wishloop sales from new users importing templates contained within the Growth Hack they shared.
This will allow Wishloop users to generate leads AND earn recurring commissions – just by sharing valuable, actionable content 🤑
Growth Strategy #2: Create a Delightful Experience = Convert Leads to Customers
Our 2nd strategy is designed to make sure prospects take advantage of the value we're giving them as quickly as possible.
After all, it's no good giving away a cool growth hack if no one uses it, right?
Therefore, to make sure people benefit from what we're offering, we're aiming to create a "delightful" customer experience.
💡Our Inspiration: The Netflix Interface

Netflix' Brand Purpose is to help people discover and enjoy the movies and TV shows they love, wherever they are.
To do this, they didn't just chuck a bunch of shows on a website and hope for the best: rather, they focussed obsessively on the customer experience (CX).

As a result, they've created an experience that is more than functional. It's delightful…
You can see this in their Net Promoter Score (NPS): around 80% of customers would recommend Netflix to a friend…

Having people recommend your product or service to their friends is the best kind of free advertising. Indeed, NPS is one of the most reliable predictors of growth – explaining Netflix's meteoric rise over the past decade…
So how have they succeeded in delighting so many customers?
By creating an interface that is built entirely around YOU.
Every person has a completely unique experience when they login to their account.

The shows are displayed in order of how likely you personally are to like them, based on your previous behavior and ratings. If you look at the movie display page for a movie there's an indication of the likelihood you'll enjoy a movie — the "percentage match."
In other words, it looks like the interface has been designed especially for you.
Why this works…
We like to think of ourselves as rational beings. But the truth is, we make most decisions with our emotions, then rationalize them after the event.
People may give functional reasons for why they like a product, but most of the time we use something because it makes us feel good.
How are we Implementing this at Wishloop?
Designing the interface around YOU
With the launch of our new interface, we're making it easier for users to find the templates that benefit their business.
With this new interface, you'll be able to:
sort all Wishloop templates by popularity to instantly see which designs are getting the best results;
tag your favorite templates;
search templates by keywords;
and share templates directly from the marketplace with just a couple of clicks…
A new Campaign Wizard will guide users to the best template for a specific niche and goal. And each user will have their own, unique "My Library" section for storing their imported templates and customised designs.
Embedding "Emotional Triggers" in our onboarding
Secondly, we're adding subtle but powerful emotional "rewards" into the customer experience.
Mailchimp is a Saas that does this well. Whenever you send an email campaign, you're rewarded with an animated "high-five". This doesn't change your open-rate – but it sure makes you feel good!
So as well as making our interface more functional, we're making it more fun.
Implementing a continuous customer feedback loop
We want customer feedback to be an integral part of the development process going forward. To do this we're introducing the Net Promoter Score into the product experience. This consists of 2 simple questions: 1) How likely are you to recommend Wishloop to a friend or colleague? 2) What is your reason for giving this score?
These two little questions will tell us how well we're doing and show us where to focus our efforts.
Learn more about this powerful growth metic here.
Growth Strategy #3: "Stream Value" = Convert Customer into Loyal Subscribers
Last but not least, we want to deliver a continuous "stream" of value to our customers, to convert them into loyal subscribers.
💡Our Inspiration: Netflix & Spotify's Business Model
Why this works…
The digital subscription business model is one of the most efficient and profitable ways to grow revenue.
Compared to a physical business, you have much lower overheads – because you don't have to store & ship products. And you have guaranteed revenue each month from your subscribers, providing you can provide value on a monthly basis.
This is why pretty much every successful online brand is doing it:
Big B2C brands like:
Netflix
Spotify
Amazon (Prime)
Youtube (moving to a subscription model)
…and fast-growing B2B Brands like:
ClickFunnels
Active Campaign
Slack
Intercom
…all use the digital subscription model
How are we Implementing this at Wishloop?
Our aim is to create an ongoing stream of value.
As a result, our customers will get amazing ROI from a monthly subscription – making it a great investment in their business.
To do this, we're…
1. Introducing the Wishloop Marketplace
The Wishloop Marketplace will be the home for all Wishloop templates going forward.

We'll be adding new premium-quality templates to the marketplace every month – with a focus on designs that deliver real-world results…
Wishloop subscribers will get unlimited imports from our Marketplace – so they'll receive a constant stream of new ways to grow their business.
For example, seasonal / holiday templates will be added each month to allow Wishloop users to take advantage of every promotion opportunity (e.g., Valentine's day, Mothers' Day, Super Bowl, Halloween, New Year, Thanksgiving, etc…)
Which leads me to the next way we'll be streaming value…
2. Introducing the Wishloop Promotion Calendar
To complement the Marketplace, we're also introducing the Wishloop Promotion Calendar – a schedule of all the upcoming holidays / events…
As a Wishloop user, you'll be able to subscribe to alerts notifying you of the latest holiday or event, with accompanying lead generation/offer templates, so you can instantly take advantage of it…
…so you'll never miss another promotion opportunity.
3. Introducing the Wishloop Growth Hacking Community
We're also building a Facebook community around Growth Hacking, for exchanging tips and sharing results.
Community members will also be rewarded for contributing to the group: all proven methods suggested by members will be turned into Growth Hacks with templates linked to the creator – so they'll earn commissions when anyone imports the templates and then upgrades to a paid Wishloop account…
We'll promote all the best community-created Growth Hacks to the whole Wishloop user base. So it will be a great way to help others and earn recurring commissions in the process 😉
All 3 of the above will be launching in the coming weeks 🚀
Conclusion: Value, Value, Value
Here's a recap of the 3 principles we're building the future of Wishloop upon:
Give Away "Units of Value" = Attract Targeted Leads
Create a Delightful Customer Experience (CX) = Convert Leads to Customers
"Stream Value" = Convert Customer into Loyal Subscribers
And here's a video putting all the pieces of our value pyramid into a 2 minute video 🤗
These are the proven strategies behind the success of huge online brands like Netflix, Spotify and Amazon – as well as fast-growing B2B SaaS brands like Intercom and Slack…
While they all have different products and serve different markets, they have 3 key things in common:
They all…
💎 Lead with value
🤩 Are OBSESSED with their customers
🤑 And have a digital subscription model (…they all "stream" value)
So we can't wait to make this a reality, and see our customers reap the benefits 🙂
Oh, and one final thing. If you're a white label partner of Wishloop, and like the sound of what you've just read, then you'll be excited to hear that the Marketplace, the Growth Hacks, and all the new templates will be fully available to help you, and your customers, grow your business. More info on this coming soon… 😊
So, what do you think of the value-first approach to growth?
How do you plan to implement these growth strategies in your business?
Join our Facebook group and let us know what you think in the comments! 😀