New ways to grow with Wishloop…
Hey Wishloopers!
It's here!
We've been locked away (literally!) working on this for the past few months…
And now we're ready to unveil the Wishloop Marketplace! 🎉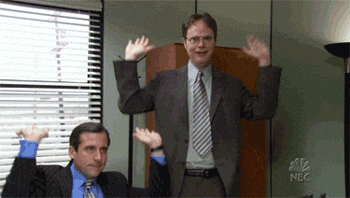 This is the first in a line of new developments that will transform the way you grow your business with Wishloop, by:
🔥 Giving you ready-made ways to generate leads, engage your audience, and get customers (with step-by-step guides…)

🤩 Improving the Wishloop user experience

🤑 …And opening up a completely new way to earn recurring commissions

So in this post I want to give you a quick overview of the Marketplace, and a sneak peek of the other features we're rolling out over the next few weeks.
Let's dive in…
Introducing The Wishloop Marketplace
The Wishloop Marketplace is the new focal point of the Wishloop Platform: the central hub for all marketing templates.
The Marketplace features a fresh new layout, giving the interface a more modern look and feel.
But more importantly, it's now easier and faster to discover new ways to grow your business.
With this new interface, you can:
filter templates by goal and category
sort all templates by popularity to instantly see which designs are getting the best results; 
tag your favorite templates;
search templates by keywords;
Import templates into your personal Template Library
and share templates directly from the marketplace with just a couple of clicks…

Looks pretty cool, right?
(We're also giving the dashboard and campaign interface an overhaul in the next couple of weeks – watch this space!)
And we're adding new premium-quality templates to the marketplace every month – with a focus on designs that deliver real-world results.
Which leads me to the next important update we're introducing…
COMING SOON: Growth Hacks
Beautiful templates are great.
But what we really all want are RESULTS, right?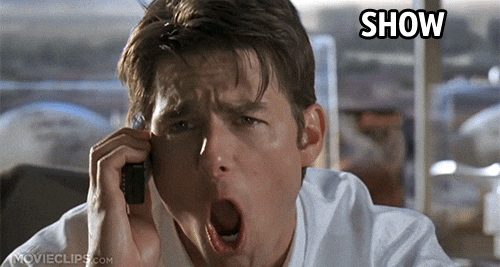 …More leads

…more engagement

…more conversions…

So that's exactly what we're giving you.
We're combining each new set of templates with comprehensive marketing methods for growing your business. Simple, actionable techniques for boosting your bottom line…
These "Growth Hacks" will be built around 3 key goals:
1. Generating Leads: proven methods + templates for driving targeted traffic and capturing leads (…whether it's Email, Messenger, Webinar, or Ad retargeting leads)
Examples:
How to get new customers through the door every month like clockwork with The Birthday Method
How to generate free traffic and leads by sharing content on social media with the Content Infiltration Hack
How to generate email subscribers from Instagram with the Insta-Bio-Hack
2. Engaging Your Audience: techniques + templates for creating a more interactive, personalized website experience, so visitors stick around for longer…
Examples:
How to instantly segment website visitors to show them your most relevant offers
How to run interactive "like-live" auto-webinars with the Messenger Webinar Funnel Hack
How to reward returning website visitors with website personalization
3. Boosting Conversions: tips + templates to make visitors more likely to take action there and then – via simple tweaks to your copy, design, or page elements.
Examples:
How to boost your PPC results with the Ad Congruence Method
How to increase conversions with the Partially Completed Diagram Hack
How to reduce cart abandonment with Interactive Exit Offers
We all know there's no single "magic bullet" for building a successful business.
Building a business is like building a beautiful building. Or creating a stunning work of art.
Each brick, each brushstroke, may seem insignificant on its own. But when you observe the overall effect, you realize that every element plays an essential role.
The same is true of growing a business.
Think of these Growth Hacks as the essential building blocks of your successful business…
Simple, actionable improvements that – when added together – give you a competitive advantage. The edge you need to scale your business to new heights.
Each Growth Hack will come with a step-by-step guide, taking away all the guess-work. So you can implement every tactic quickly and easily…
If you implement all of these step-by-step methods, your business WILL grow:
…you'll capture more leads,
…engage more visitors, 
…and convert more people into loyal customers. 
It's as simple as that.
Is this the right time to talk about "growth"?
Good question.
After all, we're in a global pandemic and an emerging financial crisis, right? 
We're all firefighting right now.
But this is actually the BEST time to focus on growing your business. Especially online…
Here's why:
Online advertising is amazing value right now…
Ad cost, like everything, is driven by supply and demand. Supply of attention, and demand for that attention.
Right now, during "lockdown", people are spending more time on social media than ever before. The supply of attention is at an all-time high.
At the same time, many companies are scaling-back their advertising spend. The demand for attention is going down.
As a result, the cost of online advertising is plummeting. In fact, this is the lowest it's been for 6 or 7 years.
So now is a great time to ramp-up your ads. Or start advertising online if you're not already doing so.
Email marketing is performing better than ever…
This is for a couple of reasons…
Firstly, everyone is at home, with more time to check their email. As a result, open rates and click rates are the highest they've been for YEARS.
Secondly, the new kid on the block – FB Messenger – is proving to be unreliable…
Marketers can't send promotional messages to their Messenger subscribers anymore (since last month). Well, technically you can, but just for 24 hours after a subscriber's last interaction with your Business Page.
Sure, Messenger is still a useful tool to use as part of your marketing stack.
But you don't own your Messenger audience. Facebook does.
In contrast:
💪 YOU own your email list: it's a long term asset

💪 your email list = free traffic on demand (no need to wait for people to interact with your page first)

So there's never been a better time to build a business around good-old-fashioned email marketing.
Not only that…
Ecommerce & Affiliate Marketing are BOOMING!
More people than ever before are looking for ways to make money online.
Right now there's a huge new influx of people looking for online business opportunities…
…whether it's starting new e-com businesses, software businesses, or promoting other peoples' products as an affiliate.
(not to mention the 1,000s of traditional mom-&-pop businesses looking to move things online)
We want to empower you to take advantage of the growth in affiliate marketing.
Which is why we're launching the Wishloop Associate Program…
COMING SOON: Wishloop Associate Program:
How would you like to generate leads and commissions, just by sharing valuable content?
Because that's what you'll be able to do as a Wishloop Associate…
The Associate Program will let you leverage Wishloop Growth Hacks to generate leads AND build recurring revenue at the same time.
Specifically, as a Wishloop Associate you can:
✨Rebrand the Growth Hacks under your own brand
📨 Capture people's emails when they optin for the Growth Hack
💵 Add your affiliate link to the accompanying templates – so you'll earn commissions from Wishloop customers who sign up via your link

…And if you're into selling marketing services to other businesses, all the growth hacks are actionable and easy to deliver as productised services 🤑
We're launching the Associate Program later this month.
So watch out for more info…and start getting excited!
Connecting the Dots: The Wishloop Growth Lab
To tie everything together, we're building a Facebook community around Growth Hacking – for everyone to exchange tips and share results.
The Wishloop Growth Lab has 4 goals:
Help all business owners (e-com & offline) to grow their businesses through actionable marketing methods + ready-to-use templates (i.e., Growth Hacks)
Help Marketing Agencies get more clients by giving away Growth Hacks to prospects
Help anyone to make recurring commissions online just by giving away free stuff (with the Associate Program)
Help Wishloop White Label Partners to grow their software businesses by sharing our SaaS growth ideas
Community members will also be rewarded for contributing to the group: all proven methods suggested by members will be turned into Growth Hacks with templates linked to the creator – so you can earn commissions when anyone imports the templates and then upgrades to a paid Wishloop account…
We'll promote all the best community-created Growth Hacks to the whole Wishloop user base. So it will be a great way to help others and earn recurring commissions in the process 🙂
Click the button below to join the Wishloop Growth Lab – and let's all help each other grow 🌳